Ideal Pest ControlNobody Kills Bugs Like the Ideal Man Does
Ideal Pest Control is family owned and operated. We have been servicing the Triad Area since 1988. We do not treat any two houses the same, we want to create a customized solution for the problems you have.
Ideal Pest Control provides unbeatable service to our customers every step of the way. From the first day, you will be greeted by the smiles of our friendly and capable staff who will work with you to eliminate any pest problems you may be dealing with. We take our responsibility seriously, and will work our hardest to keep your home and business pest free.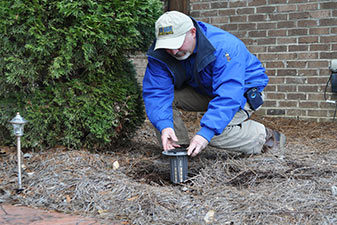 We will design the best treatment for your home!
Contact Us Now To Schedule A Treatment
Ideal Pest Control was great to work with. John and his team were suggested by my realtor when I purchased my first home. He even took the extra time to show me what to look for and what could be trouble in the future.