Termite Control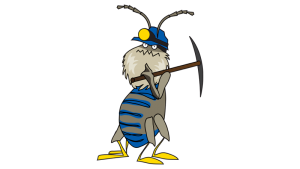 At Ideal Pest Control we use 2 different types of Termite Control.  Not all houses in North Carolina's Triad Area are made the same, meaning that not all termite control systems work for everybody.  We can discuss both our baiting system and our spray system with you to help figure out the best solution for your family.  We always guarantee all of our work.
Baiting Systems for Termites
Baiting is used to kill foraging termites in and around the home. These termites consume the bait and share it with their nestmates, resulting in a decline in termite numbers. It is used commonly in homes that have a slab foundation or those that have a finish basement. They are quick and easy to install. Using bates also allows us to monitor for termites.  Baiting systems take longer to work than Spraying but might be the best choice when you cannot get to them through the floor or wall.
Spraying for Termites
When spraying for termites we are taking the solutions directly to the problem. We are able to attack current infestations where they are. The foraging termites also takes the treatment back with them to kill more. The best part is it kills them now! Is used mostly in homes with a crawlspace or an unfinished basement.
We will design the best treatment for your home!